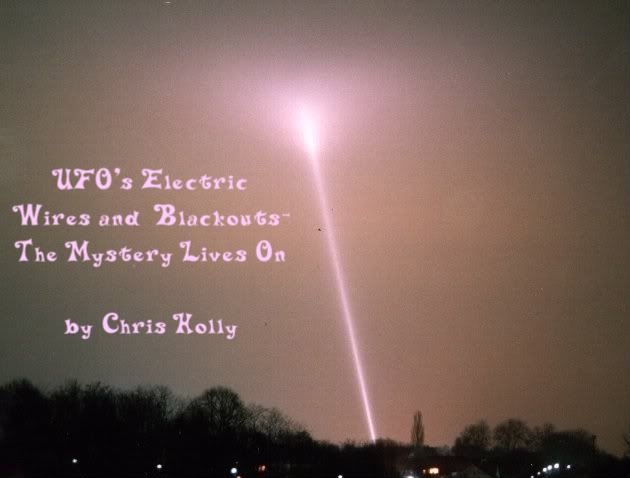 image by buckethead
For years I have been writing about the big Blackout that occurred on November9th 1965 along the eastern coast of the United States and Canada.
Every time I write about the event I receive emails from people all over the world who lived on the east coast at the time who also witnessed a strange event during that blackout.
After receiving many reports from so many people I could not help but right about the event as I knew something major happened that day . I also know we were kept from the truth of that day and what was obviously a huge event went easily swept away as a simple normal problem in our energy grid that caused a world class huge blackout.
It is obvious to me as it is to all those who also witnessed either a huge fire ball or incredible UFO sighting that day more was at play.
I now know that UFO sightings and blackouts are something that has been reported together in other areas of the world. I think we all were lied to and were easily misled about the truth of what went on during the blackout of 1965.
Many people did try to report strange sightings and events during that time however they were met with total disregard , even annoyance and were easily silenced. The entire event is another example of how simple it is to steer society in to believing what they are told to believe as well as how easy it is to silence those who question what is going on around them.
I lived on Long Island New York during the 1965 Blackout . Along with my next door neighbor I witnessed an enormous orb streak across the night sky that appeared to be engulfed in flames. It was traveling at a great speed from west to east and seemed to be heading out towards the Atlantic Ocean. I was a teenager at the time and did try to tell the adults around me at the time what I had seen. As many others that night who did see something incredible I too was told I must have seen a shooting star and mainly brushed aside. I knew as did my neighbor that we witnessed something incredible.
I have received enough reports to know that the past articles I wrote about this fire ball were not clear or understood . It became apparent to me through my emails that many who read my account thought I was writing about a comet or something of that nature streaking across the sky. Please understand I never intended to give that impression. What I saw was something out of control that was on fire crashing through the night sky at incredible speed . I do not think it crashed on earth as the size of the object would have made it impossible to cover up. The object may have made it to the ocean . The object may have gained control and continued on its course. The one thing I do know is that I saw it , it was on fire, and we were in the middle of a huge blackout.
For years I have been sent reports from people seeing strange crafts around electric wires . I am aware that many blackouts are associated with UFO's. I wrote an article a while ago about a feeding UFO spotted over a hub of electric towers, cell phone towers and a radio tower by a group of men here on Long Island New York. The men were walking along a wooded area and came across a isolated area where this group of towers stood . Above this group of towers (which is a major part of Long Islands grid ) hovered a very large black craft with a ray of some kind connected into the tower group. A mini blackout was occurring at the time in the local area. The men were terrified and retreated quickly away from the area. The object did not seem to detect them and they were able to return to a more populated area. Shortly after their sighting a large blinking of the electric lights in the populated nearby area took place restoring the electric to the area ending the mini blackout.
I have read similar accounts of things like this happening all over the world. In the past few years I have been told by three different people that they had strange incidents happen while out at night in their own neighborhoods. The areas were all different. The people were all different, what they were doing at the time was different however what they witnessed was the same.
Whether they were standing outside smoking, putting out the trash or walking their dogs the people all noticed a very dark large oval object that at first appeared to be a shadow moving slowing down the street over the tree line. When they investigated a bit closer they realized it was a solid dark object slowly hovering along the streets electric lines. All the people who described this same encounter had nearly identical descriptions of what they saw and what the object was doing. Each one of them also told me independently that once they got a good clear look at the thing they became terrified and quickly retreated to the safety of their homes.
When the people called the local authorities to enquirer if anyone else had called in seeing this object they were brushed off and treated as our society has been trained to react to those who are brave enough to report these events.
I spoke to many educated people who have strong science backgrounds about these sightings . We had long discussions on what is likely going on with these crafts seen over our connections to our energy and communication grids. The idea that the crafts are attaching to our wires of electric or communication to upload or take energy was considered as was the idea they are busy downloading into our grids and lives. Any craft able to do the feats that are being witnessed surely are far advanced and have reasons we may not understand to tap into our energy and communication grids. All of it is frightening to me.
The fact is the majority of those I spoke to feel the crafts are downloading in to our grids. Of course they may upload all we transmit by way of our electric , transmitting and wireless technology. The people with science backgrounds that I discussed this with feel it far more likely they are down loading what they want to invade and pass into our homes, our communication and entertainment devices. Any life form as advanced as those who have conquered space, time and universal or dimensional travel are certainly able to control and saturate us with whatever they wish via our antique systems.
I think the likely hood of this is very high. I think the likely hood this has been going on for many years is also very high. I think mistakes happen even with advanced aliens . I believe it very likely that the massive blackout of 1965 and the sightings including the fire ball I saw may have been part of a huge mistake or accident by those who visit us. I think many unexplained blackouts can be explained the exact same way.
Of course this is my opinion however I do believe it is one with legs, arms, and a very alien soul!
I received a very interesting email from a reader who wanted to add his thinking to this subject .
Please see what he had to say about it all. His email to me is below:
"Hi, Chris--


I've got a few things relating to a fireball seen during the
blackout of 1965 that might interest you.
Although coverage of a fireball apparently didn't appear in the New York Times or Washington. Post the Chicago Tribune. did run an article on July 30th 1968 entitled "Hint UFOs Might Be Cause of Blackouts."
It quotes Dr. James E. McDonald--a prominent atmospheric scientist and UFO researcher of the time--during testimony before Congress on the 29th that there were reports in upstate New York of a glowing object at the instant the lights went out. McDonald noted that hundreds of UFO sightings were reported to the Federal Power commission during the blackout. At the time McDonald and several other scientists--including Drs. J. Allen Hynek and Carl Sagan--were addressing Congress on the subject of UFOs.

McDonald had a huge interest in UFO sightings that affected the power systems of cars, buildings, or electrical networks because of the physical evidence that might be left behind
as well as any insights into the modus operandi of the phenomenon he might tease out.
To this extent he tape-recorded dozens of people about their UFO sightings and
many of these recordings still exist. Pertaining to the New York blackout he interviewed Robert C. Walsh, Deputy Commissioner for Aviation, Syracuse, NY (interview was on 4
August 1968) also a Mr. Weldon Ross and a Mr. Case. He interviewed this group of men all
concerning UFO fireball sightings they'd had on 9 November 1965. There may have been other recordings in this vein however they most likely no longer exist as McDonald died in 1971.

I believe the book INCIDENT AT EXETER by John G. Fuller also
has a section on UFO sightings during the blackout, but you
probably already know this.

If I can be of further assistance along these lines, please
let me know.

My best to you, Chris! "

( name withheld for privacy)
I think you will find this email as interesting as I did. It is really silly at this point not to realize that the major event that occurred over the east coast of the United Starts in 1965 was not as simple as we were trained to believe it was.
. I think we are lucky it did not cause us more harm than a few hours of blackness. I also think it is becoming obvious we need to start to think about who and what may be downloading or uploading who knows what into the grids that we are all hooked into each and every day of our lives.
I am beginning to think some of our thinking may not our own. I believe this more and more as I purposely watch less television, turn off my computer and rarely ever switch on my cell phone. I do not want to be part of something I am not sure of. Being attached to anything for hours at a time that can be interfered with in many ways by many others is not my idea of a good time.
I can only bring you that which is told to me and hope you all with give these things some thought the next time you spend hours talking on, texting on, sitting in front of or holding something that may be downloading right into your brain!
The next time we suffer blackouts for no apparent reason lets become less gullible and more interested in what is really going on around and above us. The days of living in darkness can only end if we decide to see the light of truth for ourselves. It may be time for us all to get mad as hell and demand to know the truth of what goes on instead of sitting silently like trained monkeys accepting without question what we are told to do and think.
I noticed recently after writing about this subject of the 1965 blackout for years over many different articles that others also have finally started to pick up on this event and show interest in what may have been one of the biggest events ever pulled over our eyes.
Hopefully one day we will insist on having answers to all the questions concerning so many unknowns.
For now please be careful out there and always pay close attention to your surrounding.
♥ Copyright © 2008-2011 Chris Holly's Paranormal World http://endlessjrny.blogspot.com/
email chrishollyufo@yahoo.com
The emails continue to arrive on this subject below find another sent today:
"Hello Chris
I lived in Spring Valley New York in 1965 and was eleven years old. I remember that UFO's were in the news quite a bit back then and scientists were explaining them as swamp gas.
On the evening of the blackout my sister and I went out to get some Chicken Delight. When we got to the store, which was a block away, they told us they could not cook because the electricity was out.
While walking back from the store we saw a fireball in the sky to the South about 35 degrees off the horizon. The thing looked like a plasma pizza, lava like, moving within itself, a little larger than the full

moon. It was stationary . We watched it in awe for a while. I remember that there was a police officer watching it very nervously, and talking into his microphone on his car radio. We went back to our apartment to tell my mom about the lack of Chicken Delight and to also tell her we had just seen a UFO.

My mother was very tired and did not bother to look at it. The next day she told us our UFO was on the news and was explained as a meteorological experiment. Sure it was, everything was explained away that way .
I often wondered how many others saw it that night? "
It looks like many people did see the same thing from the constant emails being sent. If you
too witnessed this odd event please let us know.
*********************************************************************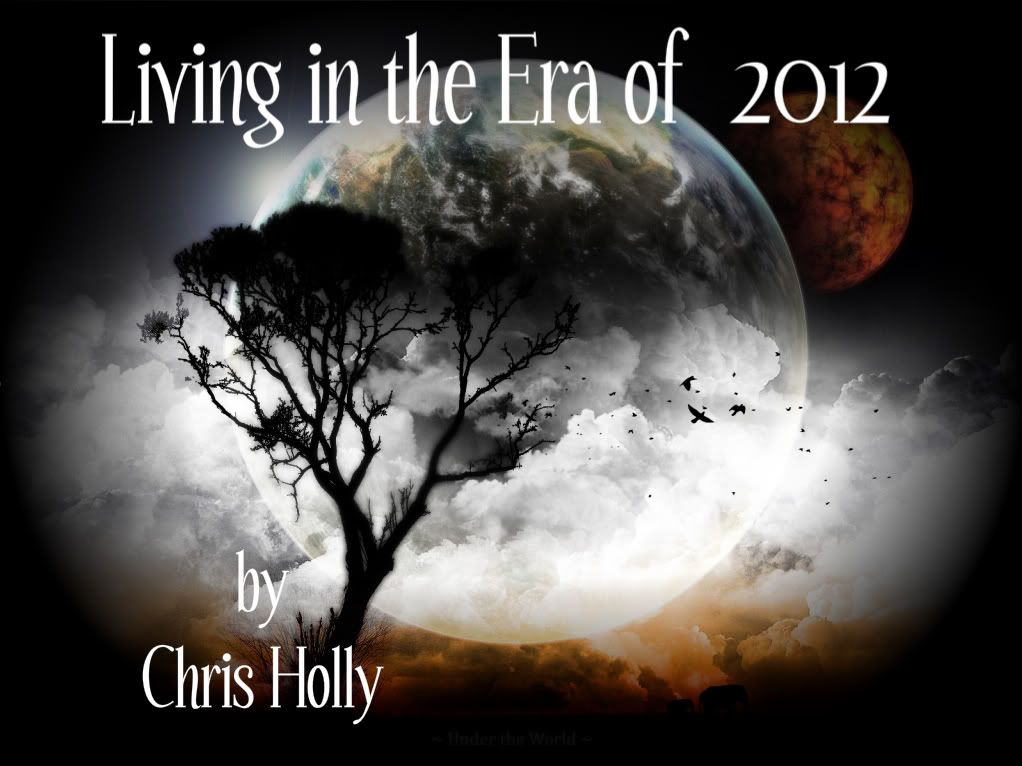 December 21, 2012. I was recently asked what I think will happen on that day? My answer was that I think many people in the world who celebrate Christmas will be madly wrapping gifts, baking cookies and decorating their homes. Of course I anticipate many parties and celebrations during that time as well.
I do not think the world will end on that day or any other day soon.. I think we will have continued problems however I do not think we will have a exploding earth or the end of all things as we know it.
I realize that there are endless theories, opinions and predictions about this specific date. I admit I have spent many hours reading articles, books as well as listening to lectures and media specials on this subject. After all I needed to find out as much as I could about this matter. If the world is really going to end I want to make sure I start living that way!
If I am to truly believe my life may end on Dec 21st 2012 I want to make sure of my facts . If this seems to be a possibility I need to stop working and start living it up . Who would keep on going to boring jobs or bother cleaning up or eating well if the end was just around the corner?


I talked to the smartest men and women I could find about this issue. I researched everything I could find concerning 2012 before coming to my conclusions on this matter. I needed to know if I should I sell everything I own and head for a lovely beach with the ones I love. If the end was coming I intended to spend my last days soaking in clear blue water with a wonderful cold drink with a small umbrella hanging over the side. I certainly would not continue the grind of my normal daily life. I am sure anyone who truly believed the end was coming would do the same.
After turning over every stone I could on this subject I finally came to my conclusions. As you see I am sitting here typing to you and far from a warm beach. In fact my world is still covered in snow!
Once I was comfortable with my thinking on the 2012 issue I tried to understand why the subject was being pushed upon the public as a certain date of complete doom. So much is true about the era of 2012 being a time of possible turmoil and change that watching it muddied with so much that is not true is hard to stomach. I do think the era of 2012 will be a extreme time in history. I do not believe it will be the end of the world. The one thing we do not need are death merchants preaching false facts to those who may believe them. Not only is this immoral it is cruel.
It becomes tedious listening to the screaming doomsday crowd as they spew their ongoing nonsense by way of radio shows, web sites and overpriced books that we are all going TO DIE next year .
If they truly believed what they were spewing why were they wasting their precious last days sitting in chat rooms or talking to a handful of listeners on internet radio shows? Come on now -if you really thought the jig was up would that be how you would spend your last days? I think instead you would be out living your last days of life to the fullest. You certainly would not be sitting in small groups listening to some fool talk about things that just are not quite true.
It seems that 2012 is just another subject to terrorize and torment people for the never ending need for attention, fame or money by those who do it.
I realized while researching the subject that the claims of many were not based on anything truly concrete and more on opinion, confusion and just plain incorrect information. I am not going to spend my time writing out each item. You can all do the research and will see that finding real facts to fill the huge claims can be a bit exhausting.
The real shame of it is the 800 pound gorilla in the room has been lost by way of this rush to jump with fraud -over fact concerning the 2012 subject. After years of looking at this subject I have come to the conclusion that we will all be here doing what we do during the Christmas season of 2012.
This does not mean that the year 2012 will be an easy year. In fact I do not think 2011 or 2013 or 14 will be easy years either. I think we are knee deep in what I call 'The Era of 2012'
The era of 2012 is something I DO think we need to be extremely concerned about. I think this is an era where we all need to be pro active so we all survive what may come.
By being pro active I do not mean sitting in chat rooms or listening to shows spewing nonsense on things that will not happen. I mean in your real time life preparing for things that may REALLY happen.
This earth like all living things has cycles and changes that have been going on since the start of this planet and will continue to the end of the earth's life span. As far as our scientific knowledge now stands this planet is at the half way point of its life span. Once our sun dies so will this planet. During the life span of our earth many changes have occurred and will continue to do so.
It is normal for the earth to move its land masses. It is natural for the earth to change its climate as well for it to erupt its volcano's and crack and shift its crust. It is the way of the planet to have devastating storms or times of extreme cold along with covering large areas with drought.
This is the way of this planet and that is not going to change because we live on it. We are parasites of the planet earth. We need to learn to be grateful for the life given to us by this planet . We also need to be fully aware we are here to ride the way of the world- not the other way around.
From what we can determine many natural cycles of the world are now not only due but some over due to take place. The magnetic poles are due to shift. Yellow stone volcano is due to erupt too. Earthquakes may happen on large scales as well as climate and land mass movement.
The sun is changing as the sun follows its cycles. The sun is also aging as is the earth. The sun can toss solar flares and make changes to our planet with ease. It has in the past and will many times in our future.
Now add in to all of this natural upheaval the actions and devastation humans bring to the planet. We are constantly at war. We are constantly drilling oil which it a natural lubricant of the earth's crust which helps keep the land masses stable. We drain the oil without replacing the lubrication. I once read that salt water is suppose to be pumped in to replace the oil we pump out but seriously do not think this takes place. We pollute and we manipulate the weather with technologies that are surely stepping on mother nature's toes. We enjoy using this planet to fill our needs and wants without giving any thought to the fact the planet may be getting a belly full of us!
I have not included the popular theories concerning aliens taking over the earth in 2012. do not think these are realistic ideas. I do think this line of thinking is man made fiction without any truth or basis . I am a true believer in alien life forms and visiting UFO.s I just do not think they have any relation to Dec 21st 2012.
I have seen UFO's with my own eyes and have had close encounters during my life time. I firmly believe our visitors have nothing to do with our fantasy and fear of 2012. The Era of 2012 will be our cross and ours alone to bare.
If other beings wanted to control or take this planet as their own they would have done so long before we made it the stinking , bacteria filled, polluted hole it now seems to be. They would not have waited until we had nuclear weapons to make a bigger mess of things or a larger population to deal with. They would have taken their stand long ago when we were a cleaner planet, smaller in population and easier to control.
The visitors to this planet do exactly what they want , when they want, to us and this planet and always have. The only ones thinking we are worth great effort , time or consideration from our visiting neighbors are the humans .
I think aliens may find us extremely humorous. We are the ones who cannot get off our planet. We are the ones who cannot stop killing each other. We are the ones who have no clue to what really exists in our own universe yet we are the ones who feel all other beings want or think we are important and desire or need us as part of their existence. I think we are as important to them as a lab rat is to us.
What we need to fear is not being able to handle the things that are due to happen to this planet in the near future. What we need to fear is starving to death because we did not have that extra supply of can goods or water on hand. What we need to fear is freezing to death because we did not have some kind of heat source in our homes. We need to understand a great storm, huge power failure or act of war could easily remove us from the energy grid. What we need to fear is the hysteria of the population because no one was prepared for what will surely one day come.
Could you live in your home if a great disaster occurred for a month with what you have on hand today? If the answer is no I think you need to give a bit of thought to the danger your placing you and your family in as we wade knee deep in the era of 2012.
I listen to paranormal shows, read many blogs and watch the TV shows concerning all the tragic events attached to the subject of 2012.. They spew out like a waterfall of vomiting trash a onslaught of Hollywood fantasy mixed with twisted facts, false claims always spiced with gloom and doom.. It is show time all the way I can only feel anger and rage at those doing this. It is a immoral off handed approach to problems that may become very real .
If you really research many of the things claimed you will find they are either false, extremely twisted or half truths. Often they will tell a part of a fact and leave out the entire full truth on the subject . Those who do this want a story which would clearly place the subject they are trying to build to a large audience for reasons of fame or money reward . They will gladly frighten you to death for their personal agenda. Nothing else is at play here other than private gain. Your life is of no importance at all to those who do these things.
I find this practice simply despicable. There are many people out there that listen to this garbage who believe this nonsense who might become so traumatized by a dim wit telling them aliens are going to show up on big reptile horses and enslave them on Dec 21st 2012- that they may do harm to themselves rather than face that fate.
That may be extreme however it could happen. The other side of the coin is that they spit out such ridiculous things that people who should be preparing for the devastating events due at this time in history may simply do nothing at all and not heed real warnings . This could end in misery for those who did not prepare for what may come. These people may end up the ones paying the price by not preparing for anything at all by way of the fakes and frauds who pollute the facts we do know with shameful self promoting fantasy.
I believe we are now in an Era that will continue to bring us hard natural disasters, extreme planet changes, devastating events not to mention staring at what seems to be the brink of serious world wars .
We live in a society that is powered by antique power grids using energy systems that simply will not continue to be our future . We seem reluctant to change and unwilling to listen that things simply cannot and will not go on as they have for you in the past. Survival will be for those who are prepared to the best of their ability.
The simple stocking of canned good so you and the members of your family can survive in your home for a month is something I think all families should do. Having a heat source and light source would also be well advised along with a water supply and first aid kit.
I have had people send me angry emails telling me they cannot afford to feed their families now and cannot afford to keep extra food around in case of an emergency. I tell them they need to find a way.
If you could buy on sale canned fruit or vegetables you would have both liquid and calories needed to survive. I think you could stay alive on two cans a day per person. If you spent the next 6 months adding sale canned goods to a emergency supply your family may make it through a devastation. Heat source may be fire or gas or simply huge amounts of blankets. The point is to think about these things and act on them. I know if it meant my family I would sell anything I had or give up internet service until I had a plan and a supply to keep them alive. I say these hard things because I know for a fact we are due in our future to face some difficult times.
I believe we have been warned about this period of time by those in our past history who had to survive similar cycles and events. These warnings give me both strength to prepare and hope as I realize those who left warnings also survived past world disasters.
This earth has given us a lush life as well as showing us terrible destruction. It will continue to do so. Many have survived these times in the past. Many perished as well.
Many of us too will survive. Sadly many of us also will not. I promise you those who see it coming and are ready to the best of their ability for the possible difficult days ahead will live to see the good days reappear.
I listen to the people who discuss this subject and know there are those who go completely over board and live as if in a military survival camp . I think this is extreme and not needed. I listen to others who do absolutely nothing but sit and listen to nonsense . Those are the people who may have some very hard days ahead. I think the best approach to our future is to be prepared. Be ready to the best of your ability to swim the tide of nature and man without failing due to the fact you did not have that extra can of fruit or soup to keep you alive until order returns .
I listen to those who feel if they have a weapon that they will be fine. I have to ask myself it they want the weapon to kill others who may want what they have or do they intend to kill others to take what they were too lazy to have ready for themselves?
The major flaw with this plan on all sides is that if you have a weapon chances are everyone else who survived does too. If that is the outcome I suggest you all put down your weapons and try to rise above that level of thinking and figure out together how to continue to survive. If not I assure you he with the food , water and gun will end up surviving. The gun only gang will starve before they are able to overpower those prepared. That is just how life works. We all need to understand and think about that.
To those who think aliens will land and make all woes better- well I just do not think that is going to happen. They may watch from a safe distance to what is happening on this low level planet. They may shake their heads at how unprepared and savage we allowed ourselves to become.
I do not think that they will interfere and certainly do not think they are going to show up to make all your problems disappear. No crafts full of food , medicine or hope will be in our future.
Aliens are not our Moms and Dads. Aliens are visitors who simply do what they do and move on. Our needs are not their concern. If it were they would have helped long ago. This is not the first go around this planet has had with a era of cycles where horrible things happened to the humans living on the planet. They did not stop or help then I doubt they will now. We are on our own and we need to grow up and understand and own that fact.
I will admit I do feel that a perfect time for a visiting species to infiltrate or develop a foot hold or advantage point on this planet would be when we are weak and on our knees fighting for survival. I think it easier to deal with anything when it is at its weakest point.
As far as our entering a time of enlightenment. That is a very private and misunderstood concept in my thinking. I believe we all are here on this earth to test our free will. Our will that walks us along our roads in life along the paths of good and evil- right and wrong. We walk our journey alone . We all make our own choices. If this is your time of enlightenment you have to understand it has nothing to do with anyone or anything more than your facing your own journey and your own choices. Nothing is going to happen that will swoop down and wipe out all wrongs and lift you to a new wonderful place of light. Please do not sit and wait for that to occur.
Your road to enlightenment is by way of your own hard work. We all need to look at our own life choices and actions. The road to light is by way of a life well lived. If you are a back stabbing, mean spirited self agenda me me me only type of person chances are the road to enlightenment is presently closed for you.
If you are a fair kind person who loves without condition and has done the right thing by those along your life path - you are on the road to light . I do think this era of 2012 will be a testing point for many to the true nature of their souls. With that said it will be a time for redemption and choices that may indeed place those who follow the road of good and turn a back to that of evil to a time when enlightenment may be your final reward. The worst of times bring out the true nature of mankind. Only you can decide how you will meet the demands that may come your way.
If we are in a time when we will all face the next path to take in life you need to have a honest talk with yourself and what your actions in life have been. If you need to make changes and have not been a good person this is the very moment to start. You are your own ladder to enlightenment. Start climbing that ladder today. The past is gone but every choice and path you choose from this day forward will be your ticket to or not to that place of light we all hope to achieve.
So there you have it. What I believe and fear about the real Era of 2012. I know many will be very angry that I do not walk hand in hand with the typical paranormal fads and popular topics. I do not know what to say other then I have to walk this planet like everyone else and I plan to do it with the most understanding and knowledge I can. I want to survive. I want to know what happens next and why. I want to be a good person and find my own light. One way for me to reach those goals is to write what I truly believe. I am fully aware I walk my own road . I never was one to follow a path that was not my own.
It is obvious I do not agree with or take part in a great deal that is popular in the world of the paranormal. It is maddening for me as I do know UFO's exist as well as the fact alien beings pilot them. I talk to people all the time who have had incredible events happen to them but due to the condition of the paranormal world do not want to come forward.
I do think we have been warned that the days ahead will be difficult . It is obvious we are entering a time of wild weather patterns as well as other natural events like earthquakes , floods and volcanic activity. We cannot stop these events . We have been warned these events can be catastrophic for the human race. What we can do is be as ready as we can possibly be to weather what may come our way. We know hard days will cross our paths. We need to be ready and we need to be able to save our species with awareness and hard work. Otherwise we will perish .
What we do not need is for those claiming to be experts in the world of the paranormal continuing to pitch ridiculous scenarios that we are all doomed to die or are destine to be slaves to another invading species. I think this is reckless behavior being done by people who do not care about anything other than their own reward. I find them despicable people.
I hope each and every one of us will be sitting here in 2015 and years beyond. I wish it were not a time in history to worry or prepare for horrific events. Unfortunately I think mother nature and the cycles of this planet have other plans for us all. I truly want to be wrong on all of this however I do not think I am.
Whatever our destiny may be I think it wise for each and every one of us to prepare for the worst and hope for the best . That is the best defense for what may come. . I will prepare and I will pay attention to my surroundings. I also will pray never to see days I have prepared for.
For now stay alert and be careful out there.
Chris Holly's Paranormal World
email chrishollyufo@yahoo.com
*********************************************************************************
Years ago when I first started to write about the paranormal I met a very nice man named Peter. Peter lived in Australia and wanted to tell me about a very strange experience he had years before in a remote area of Australia while on a hunting trip with a friend.
Peter is what I would consider a man's man. He is a man of the earth. He hunts and is a fisherman. Peter is the kind of man who could survive in the wild if need be and is use to the outdoors and comfortable with his relationship to nature.
Peter is also a straight shooter who tells you how it is without lots of fan fare. He is without question not the type for fanciful stories or a man that seeks attention. Peter is a strong man who knows his place in this world and is happy with it.
Peter is also a man who had a extreme event and lost time experience that haunts him to this day.
About 30 years ago Peter went hunting in the wilderness of Australia with his friends Frank and Dan. Frank was a good friend of Peters, Dan was a man Peter and Frank worked with. The three of them decided to go hunting late one night after work. They did this on a regular basis at the time. The method used for this night hunting is called spotlight hunting. The men go out at night with one man driving a pickup truck, another aiming a big flood or spotlight as the third man did the shooting.
The three men were out in an area between a group of mountains on one side and a huge valley on the other. They were positioned on the side of the mountains with the truck looking over and down into this valley. Of course at night the only thing clearly visible to them was what they caught on the road with the truck headlights and of course the areas they were flashing the large spotlight.
The three men were going about the business of spotlight hunting when all of a sudden Peter found he was standing beside the truck he had just been driving. He does not recall how he transitioned from, driving to standing outside next to his truck. He found himself standing next to his truck looking down into the valley with both of his friends standing next to him on the side of the pickup truck.
Peter and his friends were stunned as they stood next to the truck and looked down into the valley before them. The entire valley in an instant went from the depth of a very dark night to a fully lit day.
The entire valley in an instant became fully lit exactly like daytime. Not by lights or flares not anything mechanical or man-made. The valley became daytime right before their eyes. They could not figure it out They knew it was 1:00 A.M.. in the morning and that it was a dark night . Everything around them alongside the mountain looking down into the valley should be should be dark as coal.
The three men stood there confused looking around as they tried to reason out why night instantly turned to day. Peter remembers the daylight had a very gentle blue tint to it but otherwise was simply daytime.
Peter does not recall anything else other than lighting up a cigarette while they looked around at the valley. He thinks he finished his smoke and jumped into the truck to drive back home. Peter and his friends were about two hours out from where they lived in this valley-mountain area. Peter recalls arriving home and going to bed.
The next day Peter saw his friends and they began to question what had happened the night before. Peter asked them if they remembered the strange light in the valley? Both of his friends clearly did recall the valley all bright and lit like daylight. Peter asked his friends if they recalled the long drive home. They all looked at each other with confused expressions. None of the men could not recall the long drive home or which one drove. They could not remember if they stopped for gas or what they talked about.
The three men felt others who lived in the valley's area also must have seen the valley turn to day. The three men watched television and waited for a report on the news however- no report was found. They bought the daily newspaper yet again nothing was found about the light in the valley.
The men were confused and did not know what to make of the ordeal. They even phoned the local police and asked them if the strange daylight in the valley had been reported The police responded by asking the men what they were drinking at the time of their hunting excursion!
The three men were left with a mystery and no answers. They also had full lives and families , which they needed to attend to. The mystery of the valley had to be placed aside for the time being.
Time went on, life happened, jobs changed and Peter lost touch with both of his friends.
Fast-forward about ten years and we find Peter now living in a different area with different friends. Peter and his wife were invited to a BBQ by one of his buddies at work. While at the party Peter talked to another party guest who just so happened to be a rather well known UFO investigator in the area.
Peter mentioned his odd experience in that valley years ago to the UFO investigator. To Peters absolute shock the UFO investigator told Peter he was aware of that event as years ago one of the men who experienced the event with Peter went to this man and told him all about the event.
Peter felt oddly offended that his friend would do this without informing him. It also made him realize his friend felt that night was as unusual as Peter did.
The UFO expert told Peter he had no other reports of that night other than that of his friend Frank and now Peters version of the event. The UFO investigator told Peter he did think something very strange did happen to them. The investigator asked Peter if he thought he had been abducted. He told Peter that could explain the lost memory of how they stopped hunting without recalling doing so and finding they were standing on the side of the truck without any explanation. Peter felt more confused than ever about what took place that night.
Again we fast forward another ten years. Out of the blue Frank called Peter up one day. During the phone call Frank said something about Peter. pinching the rabbit he shot that night of the light in the valley Peter did not understand what his friend was talking about.. Frank told Peter he was going to be in his area the next day. . The two men arranged to meet at Peter's homer the following day.
The visit was going well when Peter recalled the odd comment his friend had made on the phone. . He asked Frank what he meant about "pinching his rabbit"
Frank looked at Peter and said :
"The night of the light years back, don't you remember mate? I shot a rabbit just before the valley went to day. I threw it on the top of the truck, when we started off for home my rabbit was gone. I figured you pinched (took) my rabbit.."
Peter looked at his friend stunned and replied :
"I did not take you rabbit, I don't even remember you killing one!"
The two men started to then get a bit cranky over this mysterious rabbit. The subject of time somehow came up. Frank was convinced the valley turned to light at exactly 10:30 P.M. Peter swears he also checked his timepiece at that moment and it happened at 1 :00 A.M. in the morning.
The men just looked at each other. The truth was that neither one of them could recall the same thing, the same time, or what happened during the hours in question including the ride home.
Stranger yet is that both men had a different memory of which friend was with them and what happened to him after that night. The entire event was turning into a bleak dark mystery they did not understand.
I talked for a long time with Peter about this event. He admitted to me that this strange night of the unknown light and missing time has haunted him all these years.. Peter told me that no matter when he goes to bed or falls asleep he always fully awakes at 1: 00 A.M. each and every night of his life. He finally arranged his nights to not even try to head to bed until after 1:00 A.M..
It is obvious Peter and his friends had an encounter that night with the unknown. I think it may have been possible that Peter and his friends were subjected to an unknown abduction that filled the hours of lost time the men cannot account for. I also think it best for them that what took place remains lost to their memory. Anything that can turn a huge valley from night to day, take hours away from you and erase the experience from your conscious thoughts is best left alone.
Talking to Peter I found him to be a logical man who realizes he had an encounter of total strangeness . Peter has become far more careful where he goes and what he does since this event took place. He told me he does all he can to protect his family from this type of encounter as well. Peter does take time to look at his surroundings and to provide a safe environment for those he loves. For Pete, hunting at night alone in the wild is definitely a thing of the past.
I believe Peter's story without hesitation and hope those who take reckless risks in lonely places think twice after reading this story. Who knows what lurks beyond the valley light!
♥ Copyright © 2008-2011 Chris Holly's Paranormal World http://endlessjrny.blogspot.com/
email chrishollyufo@yahoo.com
************************************************************************************