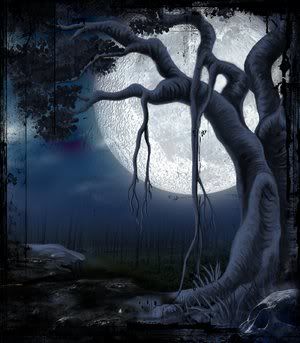 It's Coming...Will You Be Ready?
*************************************************************************
Chris Holly visits with host Colin Knight on the Knightzone
click above to hear the show
************************************************************************************
Disclose.tv
-
The mysterious Paulding ghost lights. Video
***********************************

Unusual object in night sky baffles Montrealers image not from sighting
MONTREAL (CBC) - A mysterious object in the sky over Montreal this week is getting a lot of attention, including from a respected Montreal doctor who believes he saw something "out of this world."
Several people in the Cote St. Luc neighbourhood called authorities early Wednesday morning about a strange blinking light hovering high in the sky.
Dr. Cleve Ziegler, an obstetrician-gynecologist, spotted the object when he was driving home from work around 12:30 a.m. He couldn't believe his eyes.
"There were many little sparkly red and blue lights. It had a changing shape, morphing from something that looked triangular to something that looked like a trapezoid. It was not a stable shape," Ziegler told CBC News.
"It was coming closer and [then moved] farther, it was turning and rotating."
He then saw other people looking up at the same thing, including a man who told him his wife was so spooked that she scurried home.
"I'm a guy who spends a lot of time in the country in the summer. I have seen satellites. I've seen falling stars. I know what a plane looks like. None of those things had the trajectory or motion that this did," said Ziegler.
Ziegler called police, who had already received several other calls about the mysterious object in the sky. He forwarded a dark, poor-quality video he took on his cellphone to authorities.
He admits the video doesn't do justice to what he saw.
"What I saw was compelling, unusual and you had this visceral sense looking at it that this is a once-in-a lifetime thing," he said. "At a risk of sounding Hollywood and shlocky, it was kinda not of this world."
Theories about what was in the sky Wednesday night have already started circulating among astronomy buffs and experts.
Andrew Fazekas, a director at the Royal Astronomical Society of Canada, said the object was likely of this world.
"From the description, definitely I would say it is not something astronomical. It's not a satellite. And it's not a star or anything like that," said Fazekas.
"It could have been some sort of balloon. Strobe lights on a private? A powerful laser?"
Fazekas said the sightings are getting a lot of attention.
"It is starting to make the rounds and getting viral because people are naturally interested in unidentified things in the sky. People are drawn to it," said Fazekas.
Montreal police received several calls about a mysterious object in the sky after midnight Wednesday morning.
Const. Daniel Lacoursière said Trudeau Airport reported nothing on the radar in that area at the time.
He posed another theory. Around the same time, helicopters were buzzing around the site of a fuel spill at the Port of Montreal in the other end of town.
Ziegler said he doesn't believe in extraterrestrial life, but thinks he did see something otherworldly.
"It's not like I want to believe this," he said.
http://ca.news.yahoo.com/s/cbc/100930/canada/canada_montreal_mystery_ufo_sighting_montreal

****************************************************************************
Disclose.tv
-
Ufo Observatory Built In Norway For Tracking Ufos! Video
*****************************************************************************


UFO Causes Delay at Mongolian Airport
For the third time this year, a UFO has been reported in China that temporarily shut down an airport in Baotou in Inner Mongolia last month and delayed the landing of three planes by nearly an hour.
China's Xiaoshan Airport was also closed down for a few days in July of this year due the disturbing presence of a UFO circling the skies and another such sighting was reported earlier in the summer in Hong Kong.
The most recent UFO was sighted at 8 pm about four kilometers (about 2 ½ miles) east of the Baotou airport. Two flights, one from Beijing and the other from Shanghai, were diverted to neighboring airports.
"The airport received a notice from the Hohhot Air Traffic Management Bureau about the appearance of a UFO. To guarantee security, the aircraft heading for the airport had to land elsewhere. Otherwise, it could have led to collisions," according to a Baotou airport spokeswoman.
Some sources believe that the sightings of UFOs in the two airports could be related to a Chinese military aircraft. The problem is that no one can say for sure, one way or the other, which leaves a rather unsettling cloud hanging in the air.
http://www.weirdasianews.com/2010/10/03/ufo-delay-mongolian-airport/
*********************************************************************
AZ USA Oct 2nd 2010
Four of us went to visit White Tank State Park, by car, on the outskirts of Phoenix, AZ, to take photos of cacti, the desert, with a nice background.
I noticed a trail of whitish line in the sky, as we entered the park at around 5:20 pm, and I thought it was a military plane, producing a trail. We spent about an hour in the park taking photos, and as we were about to leave, I noticed that the whitish trail hadn't changed at all, and it was still there.
We couldn't explain what it could be, and I took some photos to have some expert identify it. I've enlarged one of the photos, and I'm enclosing it.
http://mufoncms.com/cgi-bin/manage_sighting_reports.pl?mode=latest_reports
************************************************************************
Egypt scientist explains Pioneer 10 phenomenon
Mysterious force hinders NASA spacecraft
Scientists have been baffled by a mysterious phenomenon that hinders a NASA spacecraft from moving further into outer space and defies all previously-established theories about the universe.

The mysterious force that gently pushes spacecrafts away from outer space was discovered last year when the spacecraft Pioneer 10 launched by the National Aeronautics and Space Administration (NASA) since 1972 was stopped in its path by an unknown phenomenon.
Egyptian space scientist Farouk al-Baaz, who worked with NASA and is currently Research Professor and Director of the Center for Remote Sensing at Boston University, said that this force could be a totally new phenomenon that does not fall under the familiar forces in outer space like gravity and electromagnetic power.

"That is why it is too early to identify this phenomenon," he told Al Arabiya in a phone interview from Boston. "We have to find a tangible scientific explanation."
read entire article @

http://www.alarabiya.net/articles/2010/09/22/119976.html
***********************************************************************
******************************************************************************
*****************************************************************************
What Mars May Have Looked Like with Oceans
New Evidence Suggests Icebergs in Frigid Oceans on Ancient Mars
By Charles Q. Choi
SPACE.com Contributor

posted: 01 October 2010
08:41 am ET
Ancient Mars once had surprisingly frigid primeval oceans complete with their own icebergs, new evidence suggests.
There are currently two leading ideas for what the climate of ancient Mars might have been like.
One is that it was cold and dry, contending that valley networks and other geological features suggestive of liquid water in Mars' past were essentially results of bursts of heat confined in space and time, suggesting that Mars could not have sustained oceans. The other is that Mars was once warm and wet, implying that it could once have supported lakes, seas and rainfall for long periods.
Now researchers have found evidence of icebergs on Mars, supporting a third idea of the Red Planet's ancient climate — that of a cold and wet Mars, governed by oceans or seas covered partly in ice, as well as glaciers and massive polar caps. [Photo evidence of past Mars icebergs.]
Boulder and craters
To peer into Mars' climatic past, scientists focused on the flat, smooth, featureless Martian lowlands, which some have equated to an ancient ocean basin.
However, images captured by the HiRISE camera aboard NASA's Mars Reconnaissance Orbiter revealed the presence of boulders about 1.5-6.5 feet (0.5-2 meters) across, as well as chains of roughly one or two dozen craters measuring 330-1,300 feet (100-400 meters) wide scattered throughout the northern plains. Both these details are hard to reconcile with the notion of fine-grained sediments deposited on a deep ocean basin, and had been used to cast doubts on the concept of an ocean on Mars.
Now astrobiologist Alberto Fairen at the SETI Institute and NASA Ames Research Center and his colleagues suggest the presence and distribution of these boulders and chains of craters could have been caused by rock fragments carried by icebergs, a common process on Earth.
They suggest glaciers in the highlands could have eroded the terrain, transporting rock within them and on their surfaces. Armadas of icebergs would have formed at the edges of glaciers as they melted and broke apart, which could then float thousands of miles on the ocean before they disappeared, depositing rock downward.
Also, on Earth, when icebergs scrape against the ocean floor, they can rain boulders down in clumps, which could explain boulder clusters up to about a mile (1.6 km) wide that scientists have seen on Mars. In addition, when icebergs roll along the sea floor on Earth, they can generate strings of dents, perhaps explaining the chains of craters seen on the Martian lowlands.
Seas or oceans
If there were icebergs, then there were open and sizable bodies of stable liquid water on the surface of Mars, Fairen said.
"The size of the water bodies may have ranged from several local seas to a single hemispheric ocean, and they may have been continuous in time or episodic," he told SPACE.com.
Some might suggest that the scattered boulders were deposited by so-called periglacial processes, Fairen said — that is, processes that take place at the edges of glaciers. However, such processes cannot give a satisfactory explanation for the boulder clusters that HiRISE also saw, he noted.
Others have also suggested that the crater chains were formed by volcanic processes.
"But our analyses can discard this hypothesis, especially because all the craters within one chain are almost identical in shape and dimensions, and that's neither expected nor usual in a volcanic process, but is expected if all the craters in the chain are carved by the same iceberg," Fairen explained.
Fairen added that scour marks some 0.6 to 3 miles (1 to 5 km) long seen in the northern plains and Hellas Basin of Mars could be evidence of icebergs as well. These could have been carved by the keels of icebergs scraping against the ocean floor.
"The scours are the most clear evidence for icebergs that we are finding," he said.
Fairen and his colleagues detailed their findings at the 2010 Astrobiology Science Conference in April.
***********************************************************************************************

Odds of Life on Newfound Earth-Size Planet '100 Percent,' Astronomer Says
By Jeanna Bryner
LiveScience Managing Editor
An Earth-size planet has been spotted orbiting a nearby star at a distance that would makes it not too hot and not too cold — comfortable enough for life to exist, researchers announced today (Sept. 29).
If confirmed, the exoplanet, named Gliese 581g, would be the first Earth-like world found residing in a star's habitable zone — a region where a planet's temperature could sustain liquid water on its surface.


And the planet's discoverers are optimistic about the prospects for finding life there.
"Personally, given the ubiquity and propensity of life to flourish wherever it can, I would say, my own personal feeling is that the chances of life on this planet are 100 percent," said Steven Vogt, a professor of astronomy and astrophysics at the University of California, Santa Cruz, during a press briefing today. "I have almost no doubt about it."
His colleague, Paul Butler of the Carnegie Institution of Washington, in Washington, D.C., wasn't willing to put a number on the odds of life, though he admitted he's optimistic.
"It's both an incremental and monumental discovery," Sara Seager, an astrophysicist at the Massachusetts Institute of Technology, told SPACE.com. Incremental because the method used to find Gliese 581g already has found several planets most of the known planets, both super-Earths, more massive than our own world outside their stars' habitable zone, along with non-Earth-like planets within the habitable zone.
"It really is monumental if you accept this as the first Earth-like planet ever found in the star's habitable zone," said Seager, who was not directly involved in the discovery.
Vogt, Butler and their colleagues will detail the planet finding in the Astrophysical Journal.
The newfound planet joins more than 400 other alien worlds known to date. Most are huge gas giants, though several are just a few times the mass of Earth.
read article in full @ http://www.space.com/scienceastronomy/earth-like-exoplanet-possibly-habitable-100929.html?utm_source=feedburner&utm_medium=feed&utm_campaign=Feed%3A+spaceheadlines+%28SPACE.com+Headline+Feed%29&utm_content=My+Yahoo
**********************************************************************************


**************************************************

Argentina: Report Suggests UFO Flew Over Tandil
Argentina: Report Suggests UFO Flew Over Tandil
The photo was taken during the month of August.
An unknown element was detected in photos taken from the "El Centinela" mountain. These images were subjected to analysis by Fundación Argentina de Ovnilogía (FAO), concluding that it indeed showed an unidentified flying object (UFO). The event repeated itself in the city of Balcarce in recent days.
"Seeing is believing", goes the old saw, applicable on this occasion in which the Fundación Argentina de Ovnilogía confirmed through a report sent to La Voz de Tandil that the object seen in the photo is "definitely a UFO"
The snapshot, taken by a private person in August 2010 from "El Centinela", was analyzed by the Fundación, presided by renowned researcher Luis Burgos, stating that Tandil "was an area prone to sightings" of strange elements in the sky. "Whether it was made on earth or in other worlds, it is definitely a UFO," concludes the document.
Burgos' blog further reports sightings of unidentified objects over Balcarce having similar characteristics to the ones detected from the images taken in Tandil.
http://inexplicata.blogspot.com/
**********************************************************************
One day when we are not the dumbo's of the universe we may finally be
able to connect with other planets and other possible life forms. As it
stands we are still just starting to think our way in to being part of our
universe
****************************************************************************
Disclose.tv
-
WHAT IN THE WORLD ARE THEY SPRAYING? INFOWARS TRAI Video
***************************************************************************
Have any of you seen the episode on the History's Channel under the title 'That's Impossible - Weather Warfare'. The History Channel is replaying this episode that originally aired last year.
I missed this program the first time it played . I made sure I watched it this time as the weather has been heavily on my mind these days.
I live on Long Island in the state of New York. Long Island is a long thin island that sticks out in to the Atlantic Ocean.
We have been spared from being hit by a large hurricane on Long Island for many years. We are overdue for one but always seem to luck out!
We fear hurricanes as a category 3 can be devastating for this long thin Island. A category 4 or 5 could wipe us out equally if not worse than Katrina did to the gulf states.
On top of the fear of large storms and the damage to our communities we have the added concern of being trapped on Long Island by way of a large population with limited roads and bridges to evacuate in a timely manner if we were told to do so. We would be trapped on the Island unable to escape.
Knowing these things Long Islanders are happy we have avoided being hit by a hurricane for such a long period of time.
The past few weeks have been extraordinary as we watched storm after storm head straight towards us only to be pushed dramatically away from the coast line to gingerly miss our island.
It seems incredulous that we have not a bad storm for so long especially with so many spinning at us with what looked to be a direct hit.
Do not get me wrong I am thrilled beyond words the storms missed hitting Long Island.
I also am happy that the storms have miraculously missed the gulf of Mexico region which would have been especially problematic .
Chem trails have been a way of life here on Long Island for years now.
At least half of the days each month would find our skies covered in long large lingering white clouds that were being sprayed over our heads.
They would last all day growing as they spread across the sky.
In the past year we have had strange rain storms here that we have not had before.
The storms have been severe causing lots of damage and power outages . We have had tornado's touching which is extremely odd as Long Island simply does not have tornado's. Well, we never did before but we sure seem to be having them now!
It seems obvious to me that our weather is being manipulated and has been for some time now.
I believe the huge storms coming across the Atlantic Ocean are being being pushed up the coast and away from the United States .
It would be devastating for the country to recover from another life ending- region destroying storm.
I also wonder if the number and size of the storms are not being made by those who may not wish us well.
I know mankind has the ability to do all of these things. I imagine this is the case with all the strange weather changes we now find happening all over the world.
Long ago I questioned the practice of weather manipulation as a tool in a new global cold war. Machines like the three Haarp machines we have in the United States can be found all over the world. I know we have two in Alaska and one in Puerto Rico . Many other nations around the planet also have and use the haarp design machines to manipulate weather all over the world.
It is a frightening idea to know that we are all the victims of those who have the power to manipulate the weather of our planet.
You need to think about the fact that whomever controls the worlds weather patterns controls the world.
Who can grow food or who has a massive flood or years of drought are all possible with this new powerful weather technology that is being used to change jet streams, change the weather in large regions and cause or hopefully prevent horrible disasters .
I consider this ability and those using it the most dangerous people of our time.
I fear the thought of what mother nature may do to correct this new interference . I do not think we can survive what this planet will do to us if it has had enough of our manipulation and decides to clean the slate and start anew.
A chem trail attachment to this seems to be a large possibility as well.
It is as clear as a sunny day that if the spraying we have been watching over the years were simple air traffic contrails we would see it every day.
That is not the case as we have days when the spraying is so intense that it eventually covers the blue of the visible sky and other days you do not see any trails at all. I am sorry skeptics of the world, it just cannot work that way.
I noticed that during the time the last huge storms were heading dead for Long Island that our sky over head was clear and blue and extremely normal.
However, I was sent you tubes and photo's from Boston Massachusetts that displayed heavy spraying during the same days. I would guess the technology used to guide the hurricanes conveniently out to sea involved heavy spraying in that region of the country.
I am now as I have always been very suspicious and concerned about what is going on with our weather.
I realize whoever controls the weather will control the world.
Knowing that this seems to be playing out as we sit oblivious to the sky above us is a sad state of affairs.
Please watch the video's I was able to find concerning the History Channel show on this subject on my site with this article.
I tried to find the episode to run in full but it has been taken down in most places on the Internet.
Like so many things going on around us we remain firmly in the dark lost to the facts concerning our very survival.
I wish I could be more reassuring however it appears we may have many strange days ahead.
♥ Copyright © 2008-2010
Chris Holly's Paranormal World
http://endlessjrny.blogspot.com/
email chrishollyufo@yahoo.com
**************************************************************************